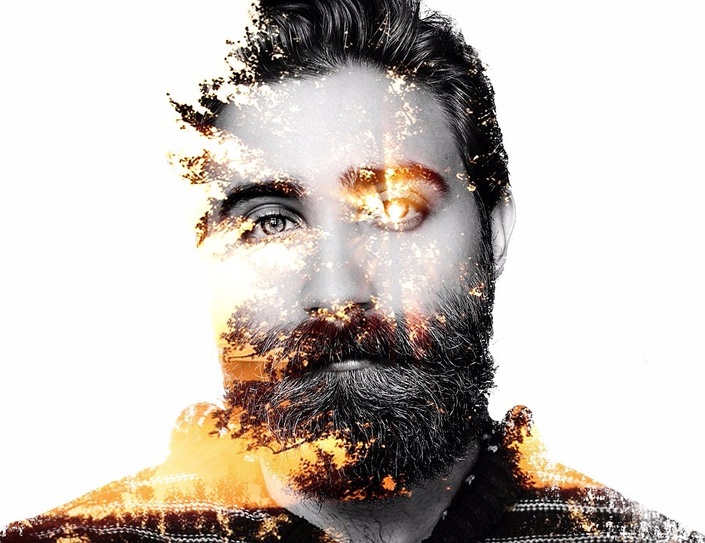 Photoshop Mastery!
The Ultimate Photoshop Training Videos
Attention: Artists, photographers, graphic artists and designers… In fact anyone needing a top-notch solution for picture management and editing …
Set Your Photographic Creativity Free!
"Master Adobe Photoshop Once & For All - Create Flawless, Dramatic Images Using The Tools The Professionals Choose!"
Are you looking for a way to edit your images to create more dramatic impact?
Do you want to master image manipulation to enhance your images to the highest quality?
Would you like to discover how to create special effects and transform your images into a range of file formats for different uses?
If you are nodding your head as you read this, then today is the day to take control and discover precisely how you can carry out the highest standard image editing and manipulation. If you want a 'one-stop' solution for photo management then I am ready to show you precisely how to carry out photo editing and formatting to a professional standard…
Learn The Secrets To Editing, Formatting & Managing Your Photographic Imagery!
Whether you are a passionate amateur photographer, hobbyist or you need to carry out photo editing and manipulation for your day to day work, there is one program that is considered a must know - Adobe Photoshop CS4. This program is considered the best option for professional quality image enhancement and editing. If you are keen to succeed with your image formatting objectives, then it is necessary to master this powerful software. The question is - where should start?
Dear photographer and image editor,
Digital photography and photo manipulation has transformed how we capture images and use them in a wide range of ways. While being technically skilled with your camera is important, if you need to professionally enhance the image to use in a range of ways, then you need to know how to do so effectively and quickly.
The reality these days is that digital photography goes hand in hand with digital image manipulation. Whether it is to remove something unattractive in a snapshot or to create something unique for a graphic design job - photo editing and manipulation allows you to carry out a wide range of formatting processes that will enhance the appeal and quality of the photos you've taken.
If you're serious about creating useful, well formatted images, then you need the software that can handle the task at hand…. And that's where Adobe Photoshop CS4 comes in hand… This offers you the tools needed - the only thing that stands in your way is mastering those tools…
Uncover The Secrets Of Professional Photo Formatting & Editing
Before I get any further with telling you about professional photo manipulation, let me start by telling you a little about myself and how I am able to offer the advice you need to help master Adobe Photoshop.
My name is NAME. I've been working to develop programs just like this one for a number of years. Having worked with IT and software development, I realized that there were a number of people just like you - people who needed assistance to learn the ins and outs of programs such as Photoshop. When I realized there was a need to the information I had, I developed a number of online training programs which provide such information to people just like you. Through the creation and delivery of entertaining and informative study programs, I have guided a great many people to get the comprehensive information needed to master a range of software programs.
Photo editing is a useful way of preparing images that you want to share with your friends and loved ones. With photo management tools, you can select the pictures you wish to share and then format them ready for viewing. If you have a desire to post them online, then you can edit them to manage that more effectively.
Need a sample? No problem!
If on the other hand, you have images that you want to use in a professional capacity, then the use of Adobe Photoshop allows you to prepare interesting and exciting images that can be included in presentations, graphic art or for the promotion of a product you are selling. Photoshop offers tools that allow you to make the images you have more interesting and give them greater impact - so you can achieve the results you need!
Using Adobe Photoshop CS4 provides users with a host of software tools. This is a comprehensive range of tools that allow you to carry out color adjustments, sharpen images, change image tone, remove unwanted objects from the image and much, much more. With Photoshop, you'll be able to adapt photos you have to other formats so that you can add effects such as movement and blur and create compressed images for easy upload if needed online.
While Photoshop is a remarkable program, it can also seem a little overwhelming. If you could make good use of the tools included in the program, but you don't know how you can possibly master the software, then I'd be delighted to share a genuine solution in the form of my video tutorial series…
Get The Most From Adobe Photoshop With My Step-By-Step Series
There are many reasons why people find it difficult to master new software and computer programs - let's face it - without clear visual guidance it can be pretty daunting. Reading an instruction manual filled with jargon can often leave you more confused than you were to begin with!
If this scenario sounds all too familiar, then my video series could be just what you need to turn a corner. When you sign up to participate in my video tutorial series, you'll be given precise information that shows you exactly how to use Adobe Photoshop CS4 and get the results you need. This solution is just what you need to get real results, because unlike another dry, dull eBook - you'll actually be presented with a visual, video guide that goes step-by-step through using Photoshop. The easy to follow format means that you get an incredible amount of hands on knowledge, so you can master Adobe Photoshop quickly and simply.
The video tutorials cut straight to the heart of things, skipping the filler information that you'll find in eBooks. Instead you'll be presented with precise videos that demonstrate exactly how to do a range of useful things with Adobe Photoshop. Editing and managing your photos has never been easier!
With all the information in this series presented in a structured format, you'll be able to take your time and self-pace your learning. That means that you can absorb more information which you can then apply to the management and editing your own images. Once you complete the series, you'll have dramatically increased your knowledge base and mastered an incredible number of applications offered with Adobe Photoshop software.
Prepare yourself to be blown away with the speed at which you progress from an inexperienced Photoshop beginner to highly skilled photo editor!
Today is your chance to finally take control and master the Adobe Photoshop software! Through the video series, you'll get useful hints and tips on this software, here are some of the advantages you'll get with my informative tutorial series:
You'll discover how you can get the most from Adobe Photoshop in order to meet your photo management objectives
You'll find out how you can carry out a broad range of image adjustments
You'll uncover how you can carry out color variations and work on color correction
You'll be introduced to a range of tools for cloning and correcting areas of the image your working on
You'll find out precisely how to transform your photos from .jpeg into a range of other formats including .raw file format
You'll be guided through the process of retouching and patching your images
You'll see demonstrations of to effectively use different selection tools
You'll be introduced to creating image layers and grouping objects in the image and graphic overlays
You'll find out how filters can be added and adjusted to create different effects in your images
All this and a great deal more is covered in the tutorials included in the Photoshop CS Mastery Video Tutorial Series!
If you want to confidently use Photoshop without spending days or weeks trying to decipher a jargon-filled instruction manual, then you need my video series - even if you're a complete beginner. My video tutorials takes you step-by-step through genuinely comprehensive information on using the many tools in Photoshop. You'll be blown away by just how much you'll learn using these entertaining visual video tutorials - ensuring incredible image editing results!
(Insert several testimonials here)
Get My Video Tutorials & Retain More Information About Adobe Photoshop

The Photoshop CS Mastery Video Series uncovers an outstanding depth of information in a user friendly tutorial program. Having someone present this guidance in a visual format is the next best thing to having someone stood in the room beside you… You rapidly improve in your ability to use Photoshop - getting a great deal more done fast - saving you masses of time when carrying out image editing.
Best of all - with my video tutorials you can be sure that you'll retain more information and understand how to apply what you've learned more effectively!
The Adobe Photoshop CS4 Videos are an ideal, user-friendly answer:
Straightforward and easy to understand (even if you're a complete beginner)

Pleasant to watch (and ideal if you learn well visually)

Simple access with just a high-speed internet connection

Easy to watch in a standard browser with flash plug-in

Require just a basic set of computer speakers to listen to the tutorials
It really doesn't get any simpler than that! So let's look now at…
The Specifics Of The Photoshop CS Mastery Video Tutorial Series
Course Curriculum
Photoshop CS Mastery
Available in days
days after you enroll
Frequently Asked Questions
When does the course start and finish?
The course starts now and never ends! It is a completely self-paced online course - you decide when you start and when you finish.
How long do I have access to the course?
How does lifetime access sound? After enrolling, you have unlimited access to this course for as long as you like - across any and all devices you own.
What if I am unhappy with the course?
We would never want you to be unhappy! If you are unsatisfied with your purchase, contact us in the first 30 days and we will give you a full refund.
That's truly an enormous amount of information! These videos really will deliver everything you need to manage your photos and create striking images. The brief outline here only touches upon the full range of information included in the value packed package!
Put simply - there's not another package which provides this much depth of information - the Adobe Photoshop Video Series really won't be beaten on content and value.
The Photoshop CS Mastery Video Series is a MUST Have System - GUARANTEED to work or it's FREE!
And that's not all…
When you say YES today to the Photoshop CS Mastery Video Series you'll also receive…………
MY SPECIAL FREE BONUSES TO HELP GET THE MOST FROM THE PHOTOSHOP CS MASTERY VIDEO TUTORIAL SERIES
As a valued customer, I'm offering you some outstanding bonuses that will ensure you truly succeed when carrying out your photo editing and management. After you complete the series, I hope you'll achieve the excellent results you desire - so when you buy the Photoshop CS Mastery Video Series - I'll also include the following value packed bonuses to boost your success!
Bonus #1: (Insert your bonus here if you will offer one)
Bonus #2: (Insert your bonus here if you will offer one)
Bonus #3: (Insert your bonus here if you will offer one)
I'm a firm believer in having the tools you need to do the job, so I want to give you everything I can to help you achieve the success you are after. With these bonuses, I believe you'll have the best possible 'edge' you can get! When you complete the Photoshop CS Mastery Video Series, and you make full use of these bonuses, I feel there is no way you can fail to get the best photo results!
I'm sure you can see how much value there is in this series - but if you're a little bit skeptical and you want more proof that this course truly is the best tutorial series around -then I want to share……..
The Testimonial Proof That This Series Truly Works!
(Place testimonials here)
I'm sure you would be pleased if you could get the same results that previous users have outlined in these testimonials, but if I still haven't convinced you 100%, take a moment to imagine just how much you could do with your photos when you've mastered Adobe Photoshop…..
If you still have any doubts about purchasing this tutorial series, then take your time to consider my 100% money back guarantee.
My Rock Solid 100% Money Back Guarantee
I am offering a guarantee because I believe that this series offers you truly outstanding value. In my video tutorial package, I've put together a comprehensive series and provided you with all you need to quickly get to grips with the powerful Photoshop software. I hope you'll achieve outstanding results and I'm confident that the Photoshop CS Mastery Video Series will deliver the information you need to achieve those results. In fact, I'm so confident that these tutorials deliver the information you need - I'm prepared to back my product with a 100% money back guarantee!
If you try this product and you don't genuinely believe that the videos contain all the information promised, then I'll gladly refund your money in full. Even if you wait till the last day before the guarantee runs out, I'll stand by my guarantee. The promise is simple - if you're not 100% satisfied with the tutorials, then I'll give you a full refund directly from my own account - no questions asked! I honestly believe that a straight forward, honest guarantee is just what you need for peace of mind. With the knowledge that you are protected by this guarantee there is really no reason to wait any longer to start achieving your goals!
Don't Delay Any Longer - Get Started With The Photoshop CS Mastery Video Series Today!
You could save yourself a lot of time and effort by using my video series to get master Photoshop. Once you get the knowhow contained in my tutorials, you'll be on track to create quality edited images in no time at all! If you're serious about mastering the professional standard Photoshop program, then you simply must take advantage of my LIMITED TIME offer.
Order today and you'll get access to these entertaining and informative videos for an amazingly low price!
$197
$97
$47
$27
Order "Photoshop CS Mastery Video Series" NOW

to lock in the low price of just $27!

Photoshop CS Mastery Video Series - Secrets Revealed Tutorials

| | |
| --- | --- |
| | Professionally recorded video tutorials |
| | Free lifetime upgrades.. |
| | Thirty Days 100% Money Back Guarantee! |
Your Name
PS: In front of you today is an opportunity that could make a dramatic difference to the way you use Photoshop and the results you achieve. What you do now is up to you, but if you are truly serious about getting the knowhow to make full use of Photoshop, then you should grab hold of this chance with both hands! If you have any doubts, then consider the 100% money back guarantee - this is my personal promise to you which means that should you purchase the Photoshop CS Mastery Video Series you've really got nothing to lose!
PPS: With the knowledge you'll gain about how to fully utilize the tools in Photoshop, you'll be able to set your creativity free. Whatever your editing requirements, here is an opportunity to fast track formatting and image manipulation, so you'll be on track to produce dramatic, high quality images fast!
My video tutorials will take you step-by-step through the use of Photoshop - even if you're not familiar with the program and have little computer knowledge. You can start right away and you'll find that all the hard work is taken out of learning in these user-friendly video tutorials. These are just what you need to learn the maximum amount about Photoshop in the quickest time!
Click to order now and you can get on track to success with Adobe Photoshop in matter of hours…. Don't wait any longer….
ACT NOW and turn your creativity to reality!